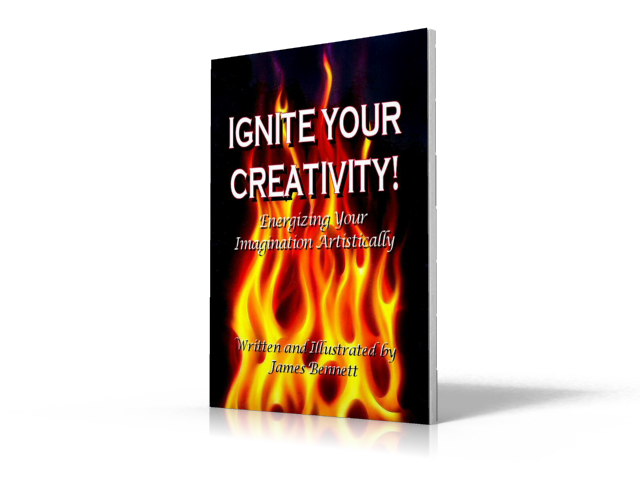 This exceptional book provides a comprehensive explanation of a unique method that utilizes five specially crafted paintings to energize your imagination and ignite your creativity. By employing the four steps of the exclusive L-I-V-E visualization technique (Look - Interpret - Visualize - Experience) in conjunction with these captivating artworks, your imagination becomes a potent catalyst for unleashing your creative potential.


This approach is particularly effective for individuals who have encountered difficulties in initiating or maintaining a plan of action. The primary reason that people often fall short of achieving their goals is their tendency to focus solely on external changes, neglecting the crucial aspect of internal transformation. In most cases, genuine and lasting progress can only be attained by first cultivating an inward shift.

The key to accomplishing this lies in harnessing the power of imagination, and this book serves as your guide to mastering this skill. Whether you aspire to explore new creative endeavors or seek to enhance your existing creative abilities, this method will undoubtedly assist you in reaching your desired outcome.

THE TABLE OF CONTENTS



LEONARDO & CREATIVITY
A LIST OF POPULAR CREATIVE ACTIVITIES
PERSONAL CREATIVITY INVENTORY
WHAT MAKES THIS METHOD UNIQUE?
TWO FUNDAMENTAL TRUTHS
HOW POWERFUL IS YOUR IMAGINATION?
HOW TO GET THE MOST OUT OF THIS BOOK
THE DOOR (Eliminating Problems that Can Hold You Back)
THE DESK (Getting Organized)
THE RIVER (Creating a Realistic Plan)
THE CHILDREN (Working Creatively with Others)
THE LIGHT (Recognizing and Connecting with a Higher Power)
ADDITIONAL RESOURCES

Copyright, James Bennett, 2023