"Luminous Streams#
Visualizing Our Interconnectedness Within the One Divine Stream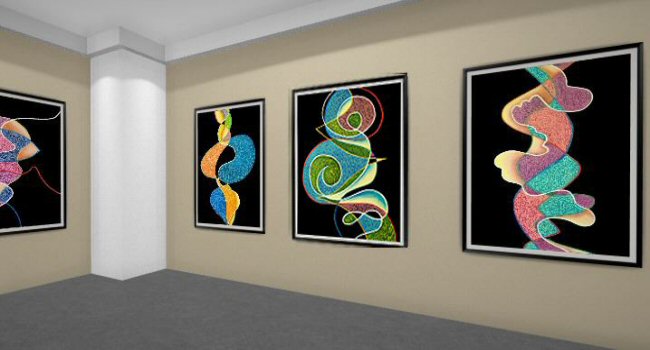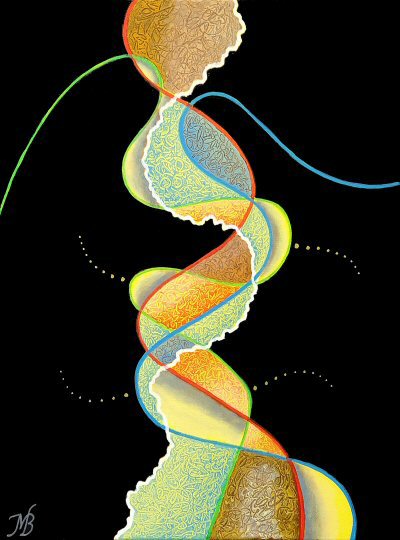 "Angelic Presence# 20 x 16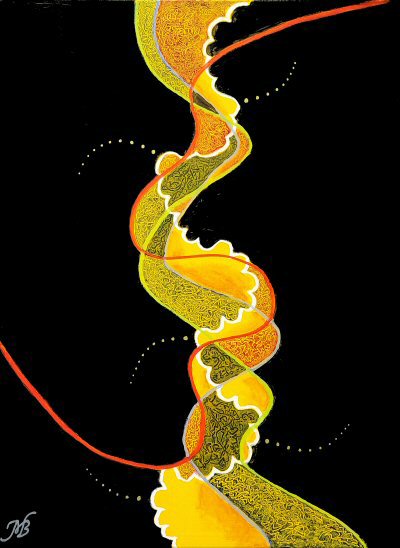 "Queen Anne's Lace Swaying in the Breeze# 24 x 18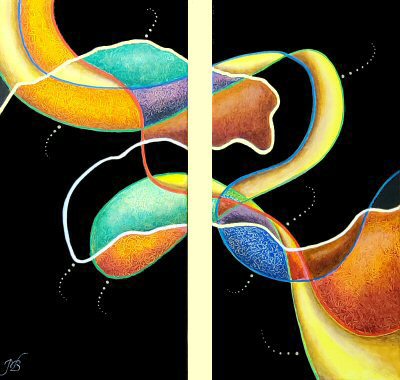 "Kandinsky's Kaleidoscope# 24 x 25
"Threshold# 37 x 25
"Heartbeat# 20 x 16
"Running Like the Wind" 24 x 18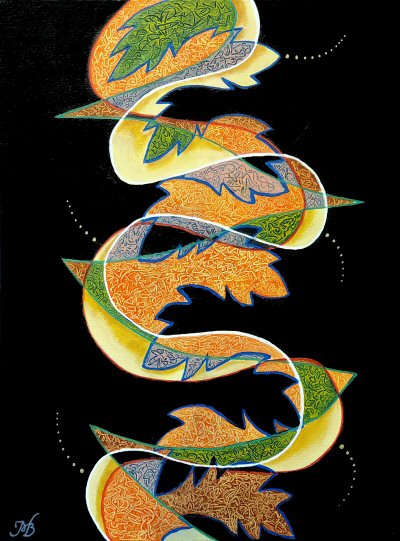 "Autumn Leaves# 24 x 18
"Luminous Streams Slideshow#
>Visualizing Our Interconnectedness Within the One Divine Stream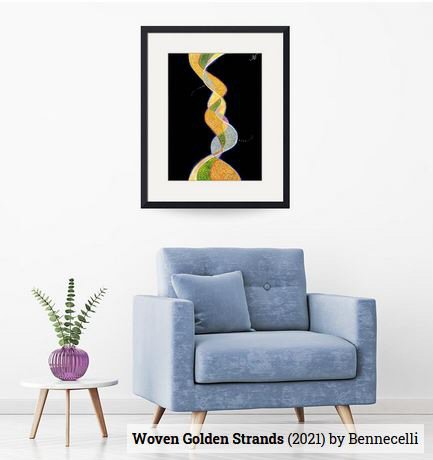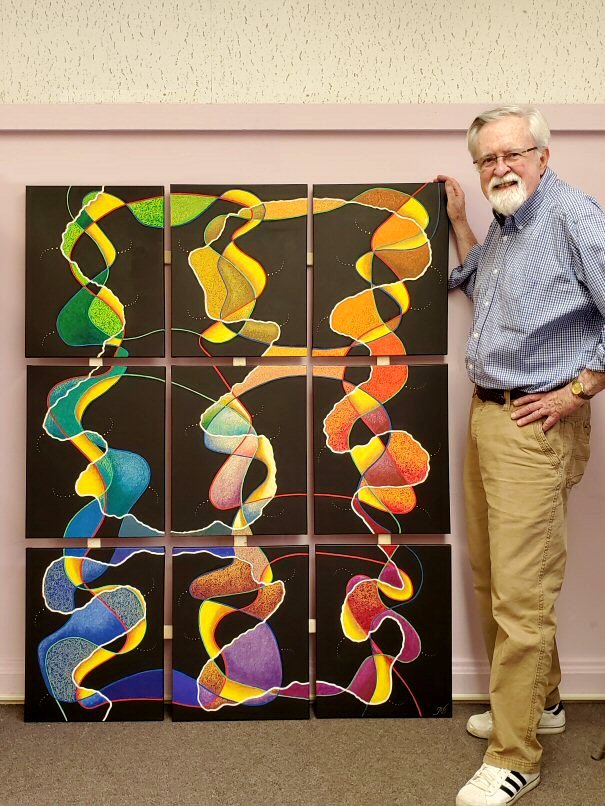 Bennett with his 9-panel painting, "A Glorious Celebration#



About This Collection


What is so special about this artwork? There are three things:

First, the compositions of these paintings were all created using just four lines. (You can trace them if you don't believe it!)

Second, the images have a brilliant luminosity which was created using a glazing technique originated by the Renaissance artists of Venice who were famous for being able to create the "Venetian glow# in their paintings.

Third and perhaps more important, the paintings depict streams of flowing water and blowing wind, musical rhythms, dance, plant and flower growth, breathing, heartbeat, seasons, and astronomical patterns - perhaps even lost primordial memories - in short, the rhythms of life itself!

The images are luminous against a simple black background. The black background allows these paintings to complement any wall color or decor.

Even though I used only four lines to describe the basic design of each painting, the number of variations in the combinations of those lines appears to be infinite!

It intrigues me how a single line can be uniquely interesting by itself but becomes increasingly dynamic, creating extraordinarily complex designs when it is combined with other lines. I see this interaction of lines at play as a representation of the relationship an individual has to a community.

The lines enter and exit the composition at the edges; so we do not see their beginnings or ends. It is implied that what is shown on the canvas is just a section of a larger interplay among the lines and colors.

I hope that viewers perceive movement and not a static image when they view these paintings. I believe that seeing movement is the key to understanding my art.



This original art is available for purchase.


The typical reaction when people first view these paintings is a resounding "Wow!#
These elegantly beautiful images will not only enhance the decor of a dining room, living room, or office; but their rhythmic compositions will also engage the eye and imagination for years to come. Please contact me if you are interested in seeing more than the images shown here.