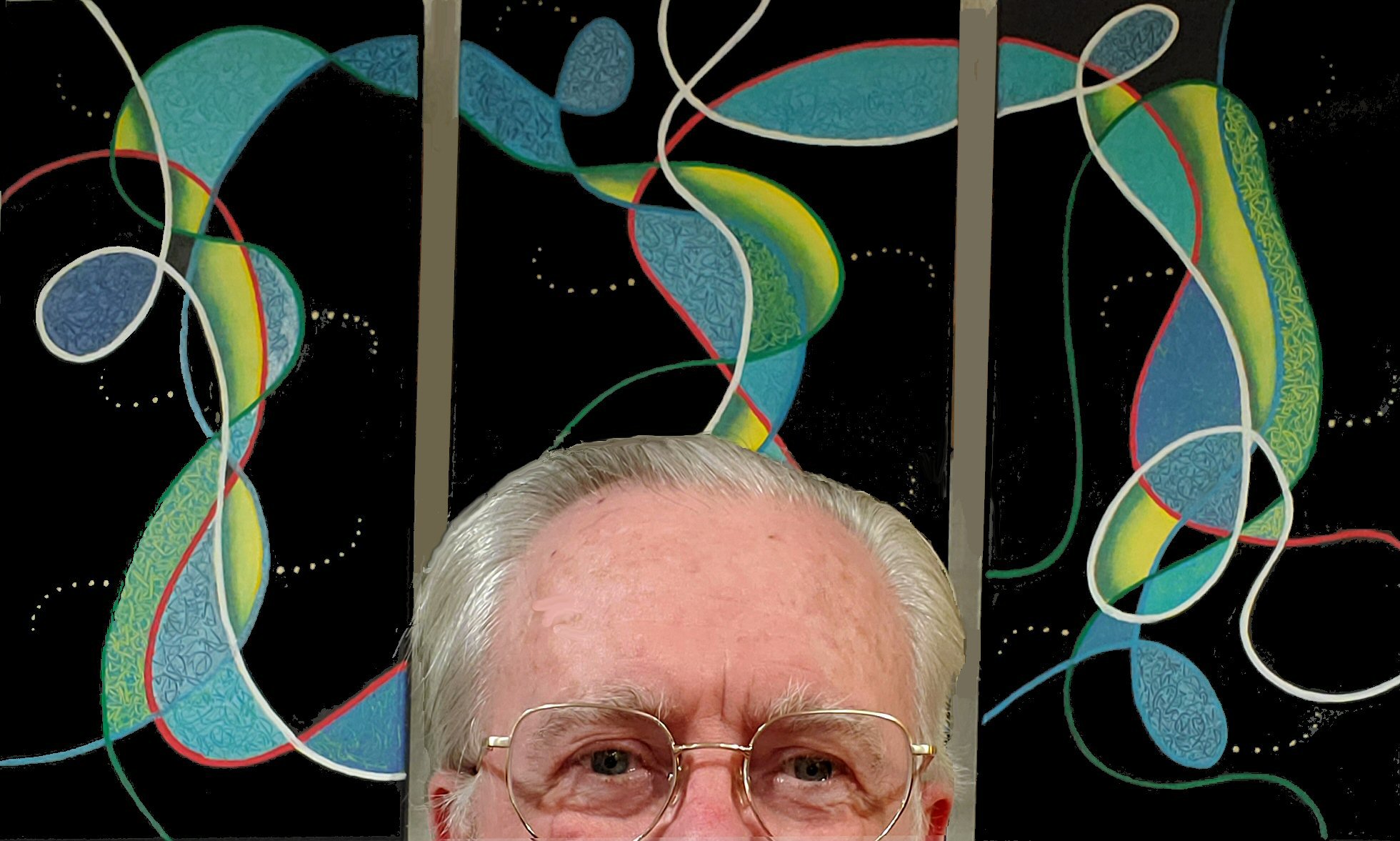 Does this photo simply show me standing in front of one of my paintings?
Or, does it look more like the painting is emanating from my head?
Or, perhaps it appears that the reverse is true -- the lines, shapes, and colors are actually flowing into my brain?
Which is it?
Actually, it's all three!
Read on to discover why this is true.
My art was originally inspired by a dream. Today it is enlivened through meditation and brings healing as well as revealing a new vision of our origin and place within eternity.
I believe my art can be a means to a "numinous encounter# -- presenting a healing therapy and a way to gain insight and to grow in our awareness of our shared reality beyond the realm of the five senses!
Today's Date and Time is
In the creation of my art I discovered the powerful discipline of four-dimensional visualization & meditation. To teach this process to others, I designed the L-I-V-E
(
L
ook -
I
nterpret -
V
isualize -
E
xperience) approach.
Indeed, my "Luminous Streams" paintings have the power to trigger profound, life-changing experiences for the viewer.
It is my passion to share my creations and their insights with others who, like myself, are seeking deeper awareness and understanding! I invite you to join our group in this quest -- because the world needs an expanded vision!
Let it be known, "We are all part of the one divine luminous stream.#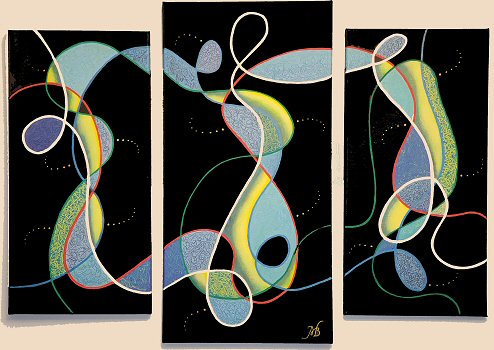 "Concerto With Dancers#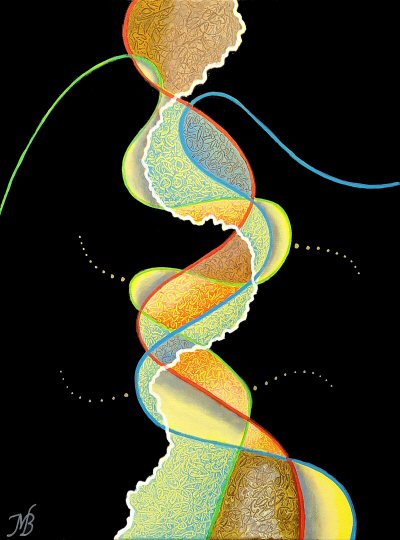 "Angelic Presence#
My art is all about meditating upon the timeless beauty and mysterious rhythmic energy of the forces behind all creation.
Through their expressive lines, textures, and radiant colors, my paintings bring together elements of the visual arts, music, and dance.
Inscriptions in an ancient style of writing add to the mystery and indicate that these paintings are much more than just decorative designs.
These inspired images open pathways for our recognition of an exquisitely deeper reality
of the infinite and eternal which is within and beyond our perception of the immediate sensory world.
"In the Flow#
>As meditation images, my art leads our consciousness into a deeper awareness of the forces of life itself!

Learn 4-Dimensional meditation Using Art
Coming Soon:
"Expanding Our Vision Beyond the Five Senses Through Art,# -- my newest book. Look for it soon!
Copyright, Bennecelli, 2022